You Are Home

West Park Senior Living
Located within view of the stunning San Gabriel Mountains, West Park Senior Living is nestled on the eastern outskirts of Los Angeles in San Dimas, California. Our community is minutes away from the stunning Angeles National Forest and Mount Antonio, with Southern California's world-renowned beaches and one-of-a-kind points of interest located within a short drive. We invite families to join us for customized Independent Living and Assisted Living, enjoying our Pacifica Senior Living promise surrounded by Southern California's beauty. 
At West Park Senior Living, we welcome residents to discover a retirement experience tailored to their unique needs. We use an attentive assessment process to identify each resident's unique level of care, providing assistance with activities of daily living accordingly. Our staff is available 24-hours a day, helping residents manage their routine with comfort and ease knowing assistance is available at a moment's notice and delivered with a friendly smile. 
Our Independent Living community offers a unique take on retirement for residents seeking a community-based approach to retirement. Our Independent Living residents are invited to request assistance when they need it. We invite our residents to enjoy an array of luxury amenities alongside customized care, creating an all-inclusive approach to senior living that inspires our community members to live the vibrant, engaged lifestyle they've always imagined. 
From our personalized culinary experiences to premium in-unit features like walk-in closets and emergency alert systems, West Park Senior Living is going above and beyond to create a luxury experience that caters to each resident's unique needs and expectations. Please call today to learn more about our community -- we'd love to welcome your family for a tour. Stay for lunch in our elegant restaurant, and enjoy a free gift.
An Ideal
San Dimas Location
Conveniently located near Los Angeles, San Dimas offers the comfort of a small town with endless metropolitan amenities nearby. Popular nearby options for dining, shopping, and medical care near West Park Senior Living in San Dimas include:
El Pollo Loco, Klatch Coffee, Show Sushi, Ocean House Fish Grill, and Crumble Cookies
Target, San Dimas Plaza Shopping Center, San Dimas Station
Kaiser Permanente San Dimas Medical Offices, San Dimas Community Hospital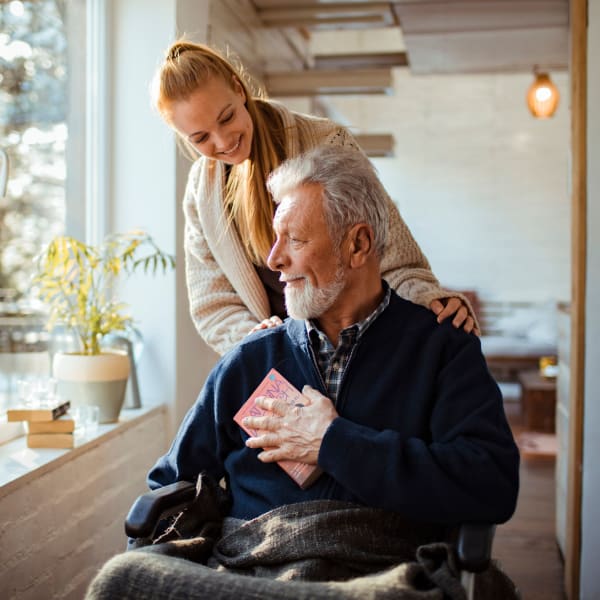 Our Commitment
At West Park Senior Living, we are committed to providing our residents with an opportunity to live a vibrant, enriched lifestyle. Our person-first approach to care is founded on respect and compassion for our residents, as our staff go above and beyond to create a warm, welcoming atmosphere. We prioritize our residents' sense of security, comfort and dignity above all else, and our caregivers go above and beyond to provide each community member with an ideal balance of support and independence. Caring for our residents is our passion, and we aim to exceed families' expectations when they choose Pacifica Senior Living for community-based care.